Umbraco Editor Essentials
In this section I am going to show you the basics of adding content to your new website (the one you created in the previous tutorial series), this will include:
Adding and publishing a page
Editing an existing page
Deleting a page
Moving a page
Re-ordering pages
This quick start guide shows you the absolute minimum you need to build out an Umbraco website locally. After reviewing Umbraco's features, you will probably find you quickly need more advanced information on how to get your own Umbraco site online. The next section on the site Build your own Umbraco business site deals with this in depth.
Below is an image of the website you installed in the previous tutorial.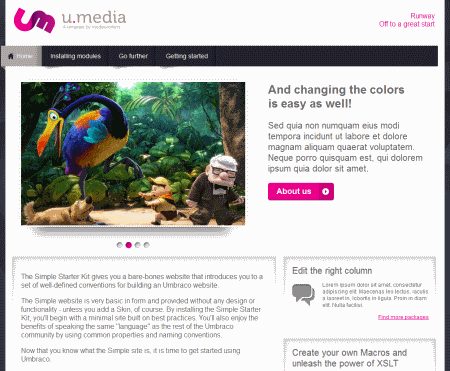 You're now ready for the next step - Login to the sitebuilder