Choose a Domain Name
Although strictly nothing to do with Umbraco, this is still a task you're going to need to complete.
When I'm choosing a new domain name for one of my sites I always try to think a little bit laterally when coming up with a name. If you don't and just choose what seems the obvious choice, you're going to very quickly get disappointed with finding you're chosen name is already taken.
Once I've made a list of likely candidates I normally head over to my webhosting company www.arvixe.com and try out my choices on their domain search tool.
Important: Once you go there, please don't register your domain yet. That will be included as part of the next step Organise suitable webhosting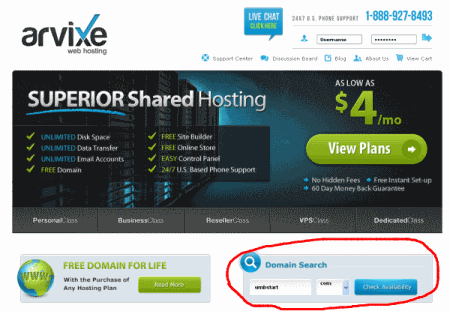 You're now ready for the next step - Organise Umbraco hosting