Step 1 - Publish the imported pages
If you try to view your new website in a browser, currently you're going to see a page that looks like this.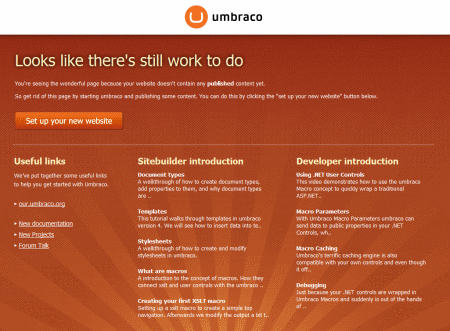 This is because the pages that were automatically imported into your site from the uBizStart package were not published automatically.
To publish all the newly imported pages, go to the content section of the site builder.
Right click your mouse over the home page - shown in green - and select 'Publish' - shown in blue.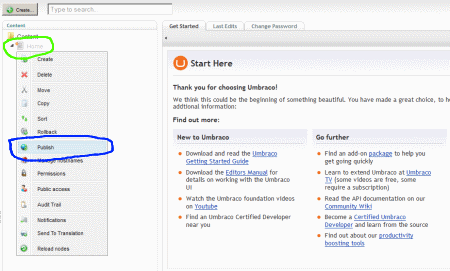 When the following dialog box is shown, tick both boxes - shown in green - to say you want to publish all the site pages and the select 'Publish' - shown in blue.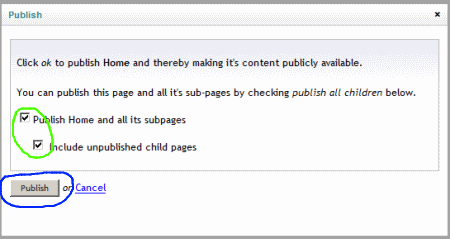 Open up your site in a browser and it should look like below. You can see there's still some work to do.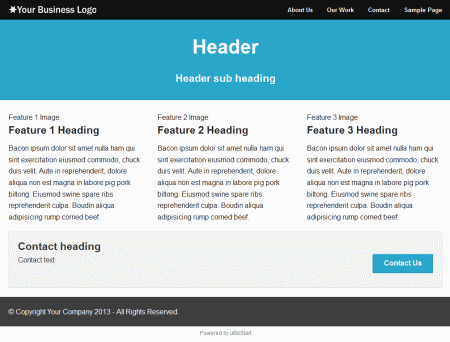 The next step is to configure the sites Global Settings